Are you planning to build a pool or purchase a hot tub?
Use this checklist to find the right professional for the job. PHTA members offer a level of craftsmanship and quality that can't be beat.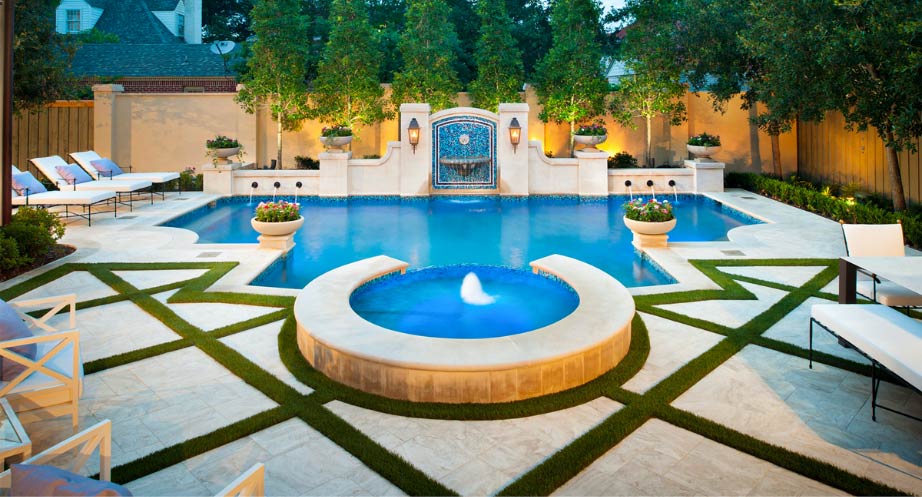 Use these questions to interview potential pool builders
Does your company hold any certification to build or design pools? If so, what are they?
How many years have you and your company been in business under your current ownership? Has the principal person ever closed a construction company and re-started under a new name? Has the license holder or company ever declared bankruptcy?
How many pools has your company installed in the time you've been in business?
Can you refer me to up to three customers your company has done business with in the last two years?
Is your company licensed and insured? Can you provide proof of both?
Do all subcontractors have active contractor's license, General Liability coverage of at least $1M per event and Worker's Compensation coverage?
Is the license holder active in the daily operations of the business?
Will you complete a site visit to ensure my pool project design meets the unique needs of my yard so the finished product is safe for my family and minimizes changes to the budget during construction?
What do you include in your design services in addition to the pool or hot tub? What is included in your design fees?
I want a jump rock for my kids and their friends and heard that this requires a 'dive envelope.' Can you explain what this is and how it will impact my pool design?
How will payment be handled for this project? Will checks be payable to a business or personal account? Is there a written payment schedule before work begins?
Will you provide start-up education and water balancing assistance?
Are you certified by product manufacturers and authorized to provide warranty service? *Note that some warranties are voided if product is purchased online
What type of materials do you use the most frequently to build pools? Fiberglass, gunite, concrete or vinyl
Things to Consider When Purchasing a Hot Tub
Whether you are prepared to make a buying decision or just getting ideas, make sure to consider the following before you purchase a hot tub:
Think about the location you would like to place your new hot tub and be sure to look up, as under power lines won't work.
Get the tape measure out and measure where you see your new purchase being located. Don't forget to measure openings for access to get to that location if you are placing it in your backyard.
Many people who need year-round exercise place their hot tub in the garage which certainly makes for an easy delivery! It's important to remember safety mechanisms, such as locking hard covers.
Keep in mind the number of people you're planning to enjoy the hot tub. Just immediate family or do you like to entertain?
Make sure to take pictures of your yard, sun room, screen porch and access areas and bring those with you to your hot tub dealer along with dimensions of the area and access.
What to Ask Your Retailer When Purchasing a Hot Tub
How many years have you and your company been in business?
Do you perform a free pre-site inspection prior to delivery? Will you provide start-up education and water balancing assistance?
What is the warranty of the product and is your company an authorized warranty service center?
Are you a licensed hot tub dealer?
Do you allow potential customers to test the hot tubs during a "pre-soak" before purchase?
Are there existing service agreements after the deal?