While PHTA professionals are working around the clock to make sure future pool and hot tub owners are receiving safe, durable and high-quality results, unpredictable factors like the pandemic, the supply chain, weather, and other roadblocks may arise that could extend a timeline beyond what is typically seen for pre-COVID builds. 
While hot tub delivery is a more streamlined process than a larger pool build, it can still take weeks given the current climate. However, working with a PHTA professional is worth the wait to avoid the headaches associated with potentially unqualified companies.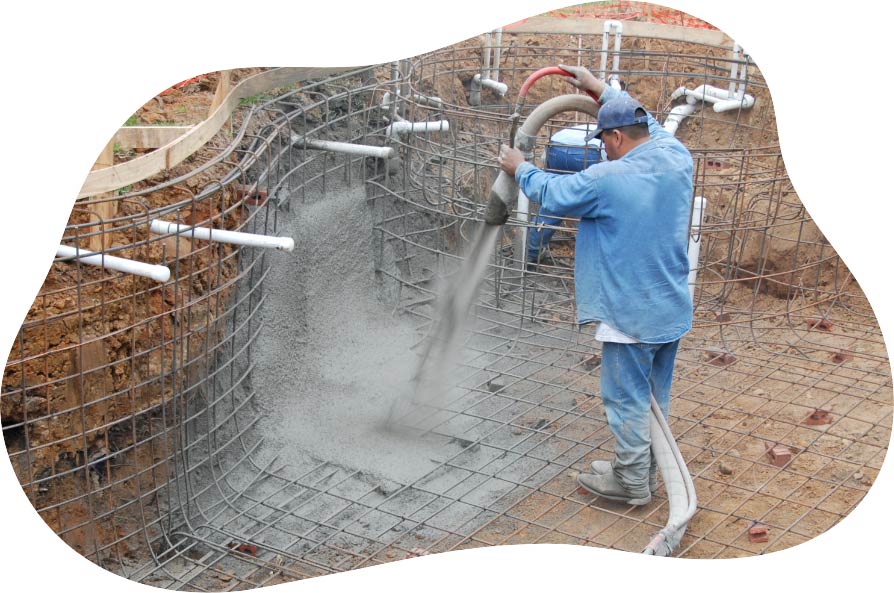 Use this project timeline estimator when planning for a pool installation with a PHTA professional builder.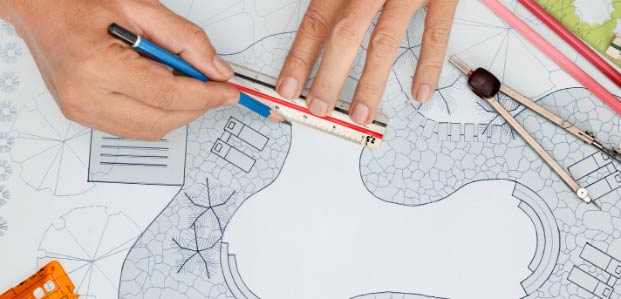 Step 1:

Pool Design  |  1 week to 1 month

This is the time when you and your family will meet with your pool designer to start brainstorming the look and design of your pool. This exciting meeting will be an opportunity for you to discuss the size, style and amenities that fit both your budget and your space. A number of factors will determine the overall budget. The two most significant costs are the pool installation and the cost for decking (and other amenities). Your experienced PHTA builder can give you a proposal estimate once they've learned what's important to you… which will take some discussion.
Step 2:

 

Contract and construction plans | 1 week to 1 month

Congratulations! You have selected your swimming pool builder and finalized your design. To formalize your decision, your contractor will have you sign paperwork that outlines the scope of work (what they will be doing), payment schedule and other legal requirements so they can get to work on your project. Currently, the demand for pools and hot tubs are high. Timing will vary but be aware that it could take six to 12 months to have your pool installed. Talk to your builder for more information and to get the process going.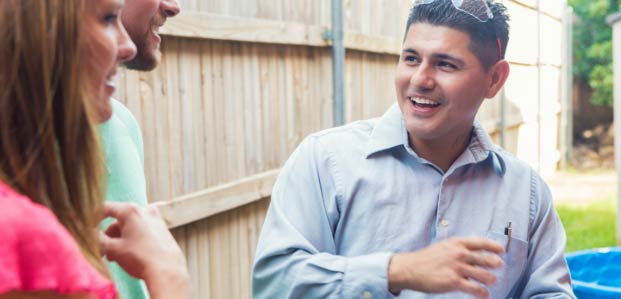 Step 3:

 

Permitting | 2-8 weeks

Most cities, towns or municipalities require a residential building permit for inground pool installation. While some areas might be able to turnover a permit in a week or so, be prepared for your local office to not provide you a permit that quickly. Talk with your builder to see what the current review time might be for a permit in your jurisdiction. Just remember, this part of the process is essential to building a safe and reliable swimming pool.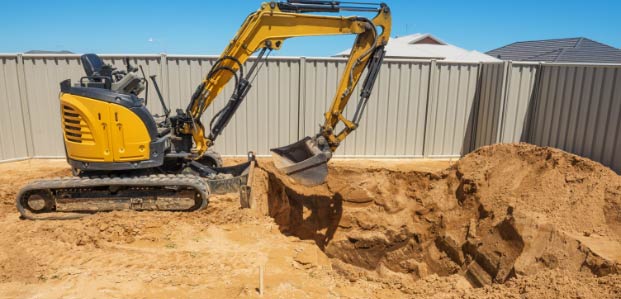 Step 4:

 

Excavation | 1-2 weeks

This is when the fun begins and your pool dreams start to become a reality. Depending on your pool location, some obstacles can prolong this step of the process from additional groundwork related to rock, ground water or clay in the dirt. Weather can also cause unexpected delays. When excavation is complete you will see your pool truly start coming to life!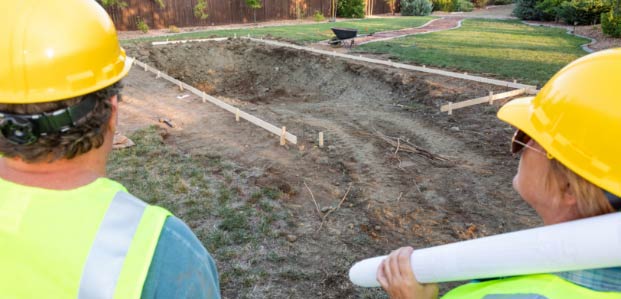 Step 5:

 

Plumbing & Electrical | 1-3 weeks

Time for the internal workings of your pool to be installed! Plumbing and electric are next on the list and will aid with proper filtration. Be prepared for open trenches and piles of dirt throughout the work area. If you are having a shotcrete pool built, this will also be the time steel rebar is installed. Be very careful to limit access to the work area to keep children and pets safe. 
Step 6:

 

Pool Shell Install | 3-4 weeks

Depending on the type of pool you selected, this step can take one-four weeks to complete. Both fiberglass and vinyl installation go pretty quickly. Shotcrete pools generally require at least a week to cure before construction continues and sometimes need a full 28 days. Your builder can provide a more specific timeline for this phase of your pool.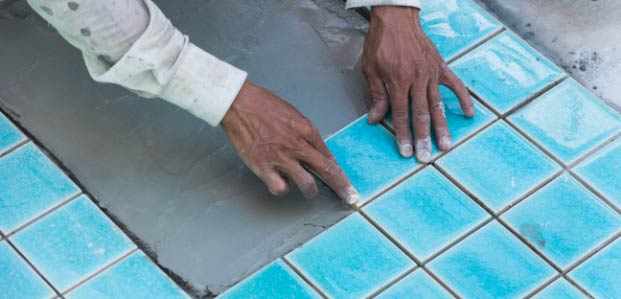 Step 7:

 

Tile and Decking | 3-8 weeks

Now that your pool shell is in your backyard, it's time for the final phases to complete the transformation. Tile will be installed around the 'waterline' of your fiberglass or shotcrete pool. If you have a vinyl pool liner, you get to jump ahead to the decking. There is a wide range of deck materials available which range from a quick one week installation to upwards of four weeks. If completion time is a concern, consider discussing the installation time for different deck material options during step one with your designer.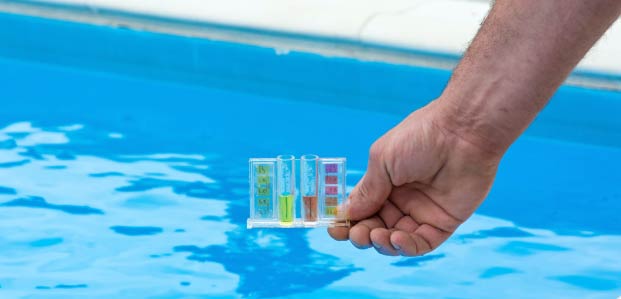 Step 8:

 

Pool equipment and WATER! | 1-2 weeks

Your swimming pool builder will install the filtration, sanitation, automation, heating and lighting equipment just before water goes into your pool. As exciting as this is, please try to follow all of your builder's instruction during this critical phase. They know you are as eager to be swimming as they are, but the startup of your pool can take up to two weeks before it is swim-ready. Don't forget to capture photos of your first cannonball into the pool!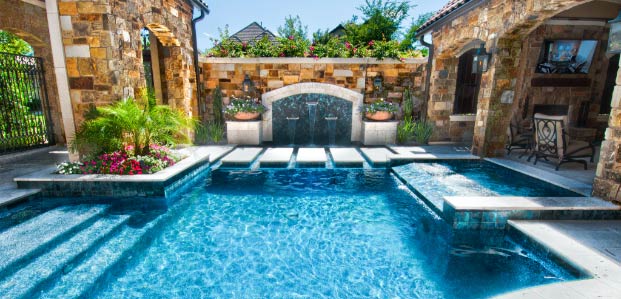 Step 9:

 

Final touches and yard enhancements | 2-4 weeks

Whether you chose a deck or landscaping to accompany your beautiful new pool, this process will take a few more weeks to finalize the entire ambiance of your new "staycation" spot to enjoy for years to come.